Welcome back dear friends here on games-kids.com, where dear friends we are bringing for you the most beautiful, interesting and interactive games that you can play with all your friends for free. Today, we have brought a new online game from the Rusty Rivets games category, in which we are sure that you and Rusty will have a great time. This is a cars game, in which Rusty Rivets is bringing you a great racing adventure, in which you have to make sure that you are able to gain as many points as possible. It's not going to be easy at all, but we are sure that you will manage to finish each level and pass to the other ones with Rusty Rivets. You have to drive Rusty's car the best that you can, because your main job is to collect all the special objects from Rusty's list. For you to gain more points than ever, you will have to collect the screws that are on the road as well, and we are sure that you can see different other new games that you can play with Rusty Rivets for free. Have fun!
Use the ARROW keys to play.
You can also read the instructions that Rusty Rivets Bits on the Fritz are given in the game and follow them carefully!
Date: 09.08.2017 23:00
Category: Rusty Rivets Games
Score: 4.25 stars.
Voted: 4 times
Played: 739 times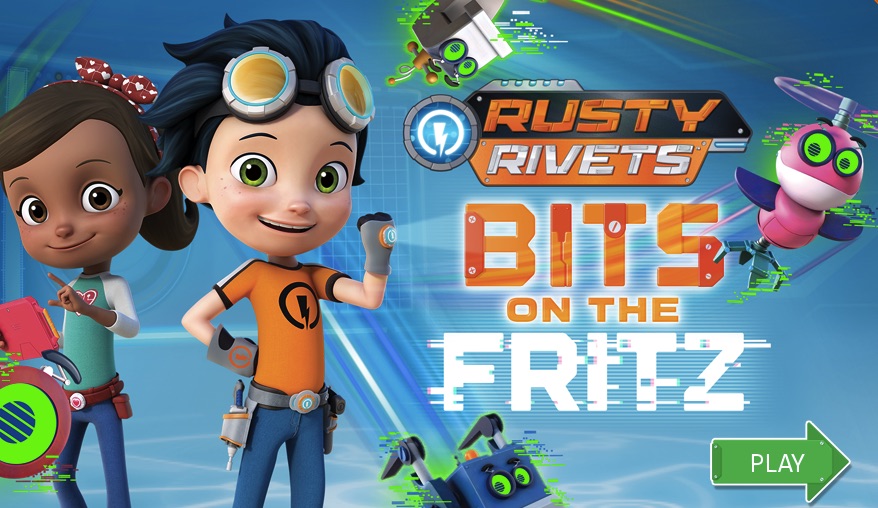 Rusty Rivets Bits on the Fritz
Find the Rusty Rivets Bits on the Fritz game by searching for this items:
rusty rivets games, new rusty rivets games, fun rusty rivets games, adventure rusty rivets games, cars rusty rivets games, free cars games, 2017 rusty rivets games, rusty rivets, cars, rusty rivets cars