If you love adventure games than this one has to be on the list of games you have played so far here on games-kids.com because we can promise you that a lot of suprises are waiting for you, and you can see that even from the title of the game which sounds really interesting. The whole game takes place in the lost empire of Inca, a magical kingdom where ruled the Atahualpa great emperor and this place has a lot of history and one of the legends surrounding this place is the fact that there still is a golden statuette here. Well that is why Cindy, your new friend in this hidden objects game is here, because she wants to find this statuette and if you help her in all the levels, carefully paying attention to the instructions, she will be really grateful and together you can solve the puzzles. Good luck!
Use the MOUSE to play.
You can also read the instructions that Empire of Gold are given in the game and follow them carefully!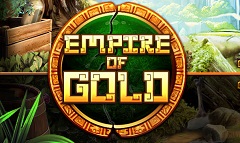 Empire of Gold
Find the Empire of Gold game by searching for this items:
hidden objects games, games with hidden objects, hidden objects, hidden objects new games, hidden objects story games, mystery games,puzzle games, empire of gold