We want you to have a lot of fun here on our website, and so today dear children you can see that we have prepared for you a very interesting game from the Lego games category. In this game, you have the chance to meet with Jay, who is one of the main characters of the Lego Ninjago games. Today, he needs your help, because he is alone until his Lego Ninjago team is coming to rescue him, and for that you have to make sure that by the end of this game, you help Jay gain points and finish the game. Jay is bringing you this new adventure game, because he is sure that you are the only ones that you can help him finish each and every level of this new survivor game, and we are sure that you can see that Jay is going to reward you with a lot of points, and so you can see different other new Lego Ninjago games that you can play for free with all your friends. Have fun1
Use the ARROW keys to play, and the Z,C keys to attack.
You can also read the instructions that Jay Survivor are given in the game and follow them carefully!
Name: Jay Survivor
Date: 12.09.2017 00:00
Category: Lego Games
Score: 5.00 stars.
Voted: 1 times
Played: 421 times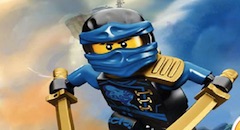 Jay Survivor
Find the Jay Survivor game by searching for this items:
lego games, new lego games, online lego games, 2017 lego games, free lego games, 2017 lego ninjago games, jay lego ninjago games, adventure lego games, fun lego adventure games, free lego adventure games