It seems like a great day for one of our exclusive online games, another game in which you will have by your side, some of the most loved characters . This time games-kids.com has decided to offer you the new memory game with the characters from the animation Beyblade Burst . Here in this new and fun online type of game you will have a set of cards , each one hiding an image with one of the main characters from the series. You will have to use your short term memory and find all the pairs of the images in the shortest time possible. You will have a limited time at your disposal and by the end of the game, you will also get a score, depending on the number of clicks you had and the time that took you to match all the cards. We are sure that you will enjoy this new game and we encourage you to play it as many times as you like to increase your score and become better. Games-kids.com wants you to enjoy each game, so stay tuned as we have to offer more new game with your favorite characters. Have fun!!!
Use the mouse to play!
You can also read the instructions that Beyblade Burst Memory are given in the game and follow them carefully!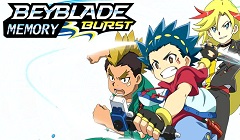 Beyblade Burst Memory
Find the Beyblade Burst Memory game by searching for this items:
memory games, new games memory, memory games 2017, fun games memory, memory cards games, beyblade games, new games beyblade, beyblade burst games, fun games beyblade burst, beyblade burst 2017 games, kids games beyblade burst, beyblade burst memory cards, memori cards beyblade burst, beyblade burst boy games, new games beyblade burst, beyblade burst memory online, beyblade burst kids, beyblade burst fun, games beyblade burst, beyblade burst new, new games, games, kids games, memory, cards games