It is time for you weekly exclusive game, a fun online game in which this time the main character is your princess friend from Disney Junior, princess Sofia the first. Your little friend has always wanted to offer you a jelly match type of game, and she finally decided to do it. Here in this new and amazing online game that we have for you, Sofia is waiting for you to join her and together match all the funny jelly and get some points in return. The game has a target score and a limited time for you to score that target in order to be able to move further in the next levels of the game. We know that you will have alot of fun while joining Sofia in this new game, and we are sure that you will find it not only fun but also a little challenging as you move further in the levels of the game. The jelly have different shapes and colors and make some funny expressions , which makes the game even more fun. Sofia is sure that together you will manage to get the highest score possible and that you will have tremendous fun. Come and join princess Sofia in this new and fun online game and enjoy your time with her!
Use the mouse to play!
You can also read the instructions that Sofia the First Jelly Match are given in the game and follow them carefully!
Date: 07.02.2017 13:50
Category: Sofia the First Games
Score: 3.50 stars.
Voted: 4 times
Played: 6212 times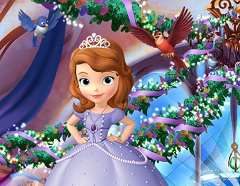 Sofia the First Jelly Match
Find the Sofia the First Jelly Match game by searching for this items:
sofia the first, sofia the first games, 2017 sofia games, games with sofia the first 2017, disney junior games, games with sofia the first, online games sofia the first, kids games sofia the firsr, sofia and her frinds games, sofia and james games, games with sofia and amber, jelly match games, new games jelly match, jelly match sofia, sofia bejeweled games, bejeweled games, bejeweled games 2017, jelly match 2017 games, fun games sofia the first, jelly match with sofia, jelly match, jelly games, sofia jelly game, games, new games, games 2017, kids games, fun games, 2017 game, 2017 games, bejeweled, bejeweled game, bejeweled games 2, disney junior, disney junior game, fun game, james games, jelly match 2017, junior games, kids game, match game, match games, online games, sofia bejeweled, sofia game, sofia games, sofia the first game, amber, sofia