We are bringing for you dear friends a new online game from the Minecraft games category, because we know that you love to play with Steve and all his special Minecraft friends. You have to make sure that by the end of this game, you can help Steve gain as many points as you can, which means that he will be able to finish all the levels. This is going to be the newest Minecraft Bejeweled game, so you dear friends have to work very hard and be very careful, because dear friends you will have special targets that you will have to fulfill in the shortest time, so that you are able to have three gold stars at the end of each level, and you will have a lot of points if you do so. This is a Bejeweled game in which special Minecraft objects are going to be replacing the ordinary diamonds or rubies, so you have to make sure that you can click the right ones in the right time, so that you can pass to the next level with maximum of points. Have fun!
Use the MOUSE to play.
You can also read the instructions that Minecraft Block Match are given in the game and follow them carefully!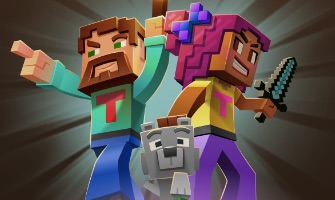 Minecraft Block Match
Find the Minecraft Block Match game by searching for this items:
minecraft games, new minecraft games, online minecraft games, fun minecraft games, 2017 minecraft games, bejeweled minecraft games, steve minecraft games, steve bejeweled games, new bejeweled games, online bejeweled games, steve 2017 games, free steve games