We are moving further with our newest games and offer you another new and fun online and exclusive game, a new game in which you will have by your side the characters from the animation Zootopia. We are searching constantly for new ideas and new games for you and this is the perfect one for today. Zootopia Jelly Match is a fun game in which your friends from the animation movie and waiting for you to match jelly of all types and colors and gather as many points as possible. The game is made from a number of levels and we are sure that you will enjoy spending some time with your friends from the Zootopia movie. You will have a target score to gather before moving further into the levels and as you will move further, the level of difficulty will become more challenging and interesting for you . Enjoy your time in this new and fun online game that we have to offer especially for you, so join your friends and do not forget to try all the other fun and offered games by our website!
Use the mouse to play!
You can also read the instructions that Zootopia Jelly Match are given in the game and follow them carefully!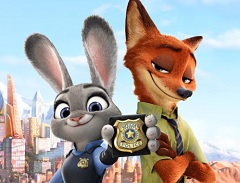 Zootopia Jelly Match
Find the Zootopia Jelly Match game by searching for this items:
zootopia, zootopia games, zootopia fun games, kids games zootopia, zootopia 2017 games, nick wild games, new nick wild games, zootopia nick wild games, zootopia kids games 2017, bejeweled games, new games bejeweled, bejeweled games 2017, fun games bejeweled, jelly match zootopia, zootopia jelly match 2017, zootopia bejeweled, fun bejeweled games, kids games, fun games, zootopia kids games, games 2017, kids games 2017, new games, 2017 game, 2017 games, bejeweled game, bejeweled games 2, fun game, jelly match 2017, kids game, bejeweled, jelly match