Well it seems like a great day to offer you one of our exclusive online games and we invite you to play it and share it with your friends. The new games which games-kids.com has decided to offer to you is a fun jewel match type of game in which the main character is your princess friend, Moana. This new Disney princess is ready to offer you as many new and online games as possible and get to know you better. This new game is a bejeweled type of game with the classical rules,but more fun and with one of the most loved Disney characters by your side. The games has the basic rules where you have to match three or more jewels of the same type and color in order to gather the target score before the given time to run out. You have four minutes at your disposal to gather the target score or more in order to move further to the next levels of the game. This game is a fun challenging one and we are sure that you will enjoy spending the time with your friend Moana. Try to move as far in the levels of the game as possible and break the record. Enjoy this new exclusive jewel match type of game!
Use the mouse to play!
You can also read the instructions that Moana Jewel Match are given in the game and follow them carefully!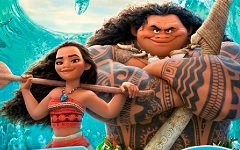 Moana Jewel Match
Find the Moana Jewel Match game by searching for this items:
moana games, princess moana games, games with princess moana, moana disney princess, princess moana 2017 games, fun games princess moana, princess moana new and fun games, fun games princess moana , moana princess online, moana and maui games, moana adventure games, princess games, princess moana 2017 games online, bejweled games, new games bejeweled, moana bejeweled, bejeweled with moana, jewel match moana, new games moana bejweled, kids games bejeweled, online, jewel match 2017 games, jewel match online games, jewel games, new moana jewel match 2014, games, kids games, new games, games 2017, 2017 game, 2017 games, adventure game, adventure games, bejeweled, disney princess, fun game, fun games princess, fun games, games online, games with princess, jewel match, kids game, online games, princess moana, princess moana 2017, princess online, disney characters, moana adventure, maui games, moana, moana 2017 games