Well it seems like the perfect day for another one of our exclusive games, created especially for you, our friends. Today the new game that we want to put at your disposal is a fun creativity and observation game in which the main character is none other than your princess friend Moana. Here in this new and fun online game, Moana wants you to give her a hand and help her choose a perfect makeover and an outfit for a day out with her friends from Maoui. The game has a number of three stages and you will start with an observation stage, a stage where you will have to find Moana all the lost items that she needs in her wardrobe. Once you are done , and you have found all the hidden objects, than you may move further in the game and give Moana a new make up, by choosing her eye colors, lipstick color and so on. The last stage will be the dress up stage in which you can choose a crown or accessories for your friend as well as an outfit that marches your desires. Come and join your princess friend Moana and enjoy this new and fun online game together . Have fun, here on your favorite website games-kids.com!
Use the mouse to play!
You can also read the instructions that Moana Spring Prep are given in the game and follow them carefully!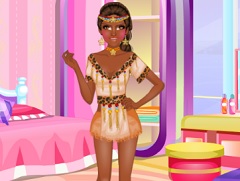 Moana Spring Prep
Find the Moana Spring Prep game by searching for this items:
moana, moana games, moana games online, online moana games, moana games for kids, moana games 2017, moana princess games, princess games, princess games dress up, dress up games, dress up games online, dress up moana, moana dress up 2017,spring prep moana, spring pret online, spring prep fun games, new spring prep princess moana, moana princess spring prep, spring prep online games, fun games moana, moana spring prep 2017, dress up pring moana, moana spring dress up, dress up online games, new dress up fun games, kids games dress up