When we say that a game is with Maleficent we are sure thst we don't need to convince you to check It out, after all Maleficent is one of the most well known evil villains of all time, the one that cursed Aurora from the Sleeping Beauty, but in the same time she has her own story where you can see that she is not that evil after all and that everybody has a good side and this is very important. Well because of all this stories we hope you will be curious to come and check out this brand ne wgame in which, as you can see, you get to play with Maleficent in a funny new puzzle, it is with her and her raven, probably plotting something together. This puzzle online is very fun because you can even choose the number of puzzle pieces. Good luck!
Use the MOUSE to play.
You can also read the instructions that Maleficent Puzzle are given in the game and follow them carefully!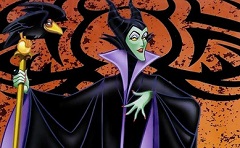 Maleficent Puzzle
Find the Maleficent Puzzle game by searching for this items:
maleficent games, games with maleficent, maleficent, maleficent new games, villain games, puzzle, maleficent puzzle, puzzle disney, disney games, maleficent 2017 games