games-kids.com brought today for you a new interesting and exciting game from one of your favourite games category. We have for you a new Paw Patrol game, in which you will meet Ryder and Marshall, the boy and his favourite dog from the Paw Patrol cartoons, which are very found of the puzzle games. You will have to show Ryder and Marshall that you love puzzle games two, so you will have to solve this new Paw Patrol puzzle in the shortest time, so you will show Ryder and Marshal that you can be firefighetrs as well, because you are fast and very careful, atributes perfect for a firefighter, and we will bring you a new interesting and more exciting Paw Patrol games to play on games-kids.com with all your friends and all your favourite games characters. Have fun!
Use the MOUSE to play.
You can also read the instructions that Ryder and Marshall Puzzle are given in the game and follow them carefully!
Date: 07.12.2015 21:30
Category: Paw Patrol Games
Score: 3.00 stars.
Voted: 8 times
Played: 8422 times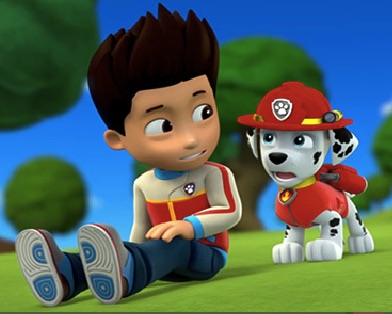 Ryder and Marshall Puzzle
Find the Ryder and Marshall Puzzle game by searching for this items:
paw patrol games, new paw patrol games, online paw patrol games, free paw patrol games, animal games, dogs games, free dogs games, 2016 paw patrol games, ryder games, marshall games, paw patrol marshall games, , mal games, paw patrol, puzzle games, puzzle game, animal game, love puzzle games, dogs, puzzle, paw patrol puzzle