Here on games-kids.com everyday is a new day in which you can find the newest, the most interesting and the most exciting games that you can play for free with all your friends. We know that you love animals, and because we have a lot of animal games categories prepared for you, it was tough to decided from which one we will bring for you new online games, so we have brought for you a new online game from the Paw Patrol games category, in which we are sure that you will have a lot of fun. In this game, you dear friends will have to make sure that you can help the little dog characters to solve a very fun puzzle picture. One of their dreams dear friends was to have a very interesting puzzle picture, so you will have to make sure that you can help them put all the puzzle pieces in the right spot so that you can have a complete puzzle picture with the Paw Patrol police truck, and we are sure that you will gain a lot of points and that you will see more fun games with animals here on our website. Have fun!
Use the MOUSE to play.
You can also read the instructions that Paw Patrol Police Truck are given in the game and follow them carefully!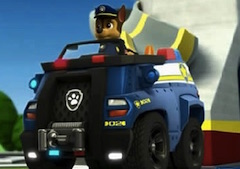 Paw Patrol Police Truck
Find the Paw Patrol Police Truck game by searching for this items:
paw patrol games, new paw patrol games, online paw patrol games, fun paw patrol games, 2017 paw patrol games, free paw patrol games, interesting paw patrol games, puzzle paw patrol games, truck paw patrol games, police paw patrol games, dog paw patrol games, animal paw patrol games, animal games, new animal games, online animal games, fun animal games, 2017 animal games, free animal games, interesting animal games, puzzle games, fun puzzle games, truck games, 2017 truck games, police games, 2017 animal game, animal game, fun game, fun games, fun games with animal, fun games with animals, fun puzzle, fun puzzle game, games with animal, games with animals, new online games, online games, paw patrol, puzzle game, mal games, truck game, animals