A new festival is starting here on games-kids.com, where dear friends we are bringing for you a new online game from the Cooking games category, in which we are sure that you are going to have a lot of fun, because you are going to meet with a lot of famous characters. In this game, the Paw Patrol, Bubble Guppies, Shimmer and Shine and the Umizumi characters are returning here on our website, where dear friends you can see that they have a food festival, and you have to make sure that all the characters can learn new recipes that they can sell at the food festival, which means that you have to use a lot of recipes, and we are going to have more fun games with the Paw Patrol, Shimmer and Shine, Umizumi and Bubble Guppies characters that you can play with all your friends. Have fun!
Use the MOUSE to play.
You can also read the instructions that Nick Jr Food Truck Festival are given in the game and follow them carefully!
Date: 26.09.2017 02:00
Category: Cooking Games
Score: 3.20 stars.
Voted: 5 times
Played: 2983 times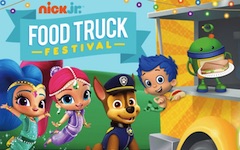 Nick Jr Food Truck Festival
Find the Nick Jr Food Truck Festival game by searching for this items:
paw patrol, shimmer and shine, bubble guppies, umizumi, new paw patrol games, girl shimmer and shine games, 2017 bubble guppies games, fun umizumi games, cooking games, food festival games, truck food festival games