The Emoji Movie characters are having a great time here on games-kids.com where dear friends you can find the newest and the most interesting games that you can play with all your friends. Today, we have for you a very special bejeweled game, in which you have the chance to meet again with the Emoji Movie games characters. You will have to help the Emoji to gain points, and for that you will have to make sure that in this game, you will be able to move around all the special jeweled, diamonds and rubies from this game, so that you can destroy as many as you can. It's not going to be easy at all, but we are sure that you will manage to help the Emoji characters to win the game and have high scores that will be very hard to defeat, and you can see that we are going to return on our website with more exciting games that you can play with all your friends. Have fun!
Use the MOUSE to play.
You can also read the instructions that The Emoji Movie Gem Crush are given in the game and follow them carefully!
Date: 10.08.2017 08:00
Category: The Emoji Movie Games
Score: 5.00 stars.
Voted: 1 times
Played: 440 times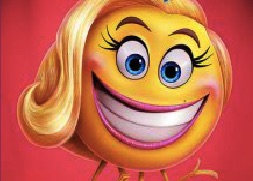 The Emoji Movie Gem Crush
Find the The Emoji Movie Gem Crush game by searching for this items:
the emoji movie, new emoji games, free emoji games, 2017 emoji games, 2017 the emoji movie, free bejeweled games, new bejeweled games, online bejeweled emoji movie games, free bejeweled with emoji games