If you want to have a good time, you are in the right palce here on our site because we have a brand new boys game for you to check out, this Strafe WW2 game which is going to be a lot of fun and we are sure that you are going to appreciate this one. And that is because this is an airplane game and you don't have the chance to play many airplane games. You actually have the mission to fly this plane and to shoot your enemies, during the game you will receive a lot of instructions and those can really help you out, of course if you concentrate. You shouldn't leave out this Strafe WW2 boys and adventure game because you don't get the chance to play everyday a super fun airplane war game like this one. Good luck!
Use the ARROW KEYS to move and SPACE to shoot
You can also read the instructions that Strafe WW2 are given in the game and follow them carefully!
Name: Strafe WW2
Date: 12.03.2018 16:30
Category: Boys Games
Score: 5.00 stars.
Voted: 1 times
Played: 26 times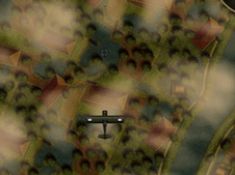 Strafe WW2
Find the Strafe WW2game by searching for this items:
airplane games, boys games, adventure games,war games, boys games 2018